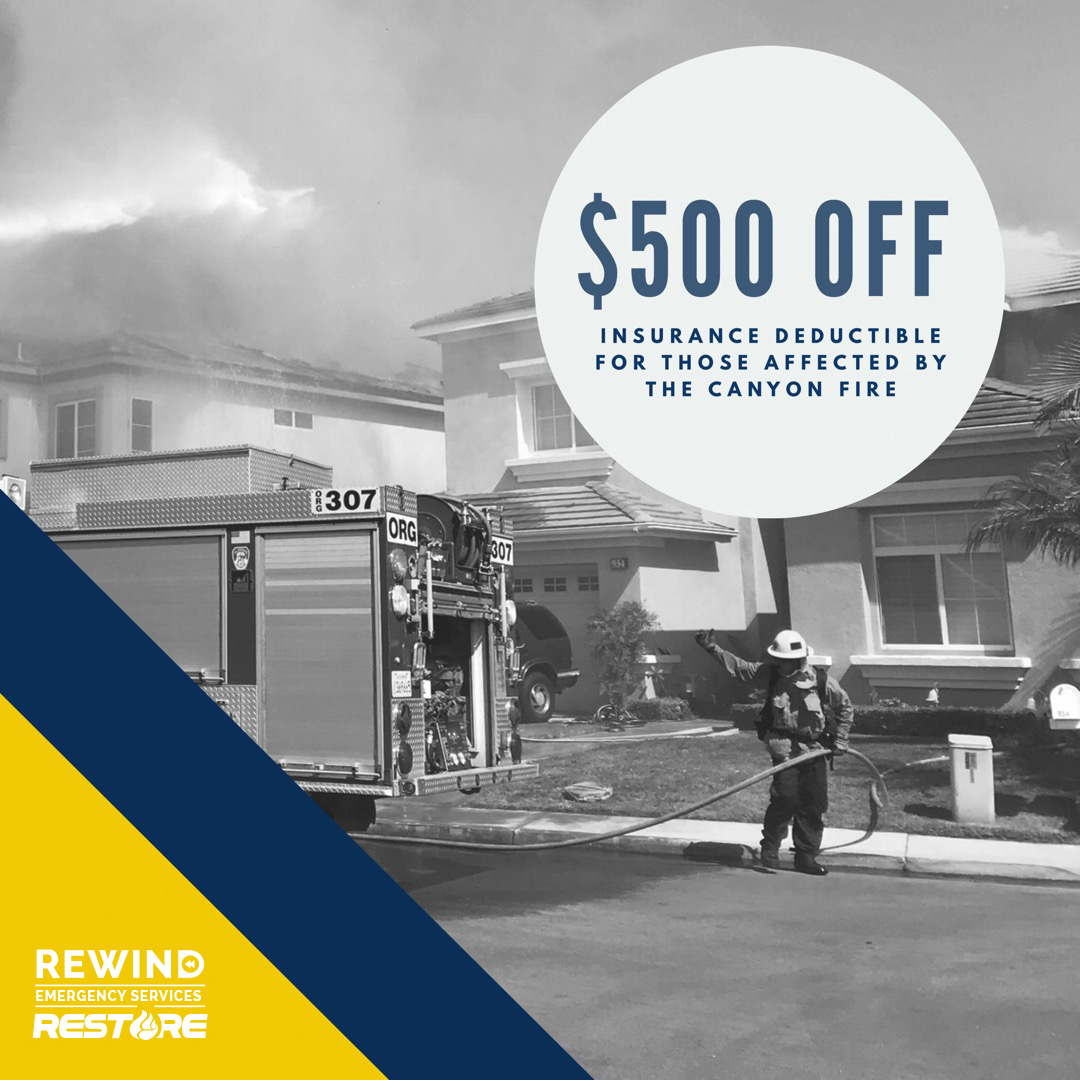 Rewind Emergency Services cares deeply about those that have been and continue to be affected by The Canyon 2 Fire, and we are here to assist in any way possible.
We are offering priority scheduling to our current referral sources and their friends, families, and clients who may have been affected by the recent fire and ongoing smoke damage.
The majority of the damage is going to be soot and smoke damage – both are acidic and can etch into the building materials if not properly restored, leading to a lingering smoke odor. Our advice to anyone who is unsure if fire restoration is required would be to wipe a white cloth in a couple random areas of the property and if soot marks are visible, then fire restoration is likely required in order to remove the odor. We would like to extend our wealth of knowledge and experience in fire and smoke restoration to all of you to assist with the cleanup process – whether we do the work or not, we would be glad to advise anyone in a time of need.
We promise to be straight forward, honest, and ethical in all of our dealings. We will always do what is in our customer's best interest.
Please contact us and let us know how Rewind Emergency Services can help today! We can start scheduling work once the evacuation orders are removed.