Water Damage Restoration Company San Clemente CA, Water Damage Repair & Cleanup
• 24/7 live calls
• Immediate response
• Free estimates
• We bill directly to insurance
• Clean, uniformed and experienced technicians
"Had a leak in my bathroom and significant water damage. Called them and Darryl came right over. Gave me a quote that was significantly less than other quotes I received. But most importantly Darryl was very patient with explaining all my options and his team came over right away to fix the problem. Very neatly done and efficiently. Don't bother calling the others, just call Rewind" – Ani V. 
We work with all insurance companies – you have the right to choose the company who performs the work at your property!
Rewind Emergency Services is a full-service water damage restoration company, responding to water damage in San Clemente CA and the surrounding areas. We commit to serving the best interests of our customers with integrity, honesty, and professionalism and will treat your property as if it was our own, with the utmost respect and care. The Rewind team of water damage experts are on call every day, 24/7, so when water damage in San Clemente strikes, we are there to recover your property.
We are specialists dedicated to helping San Clemente residents and businesses get their homes and property back to pre-disaster condition. No matter if you have broken pipe water damage or even just leaky pipe water damage, or maybe have something larger such as crawlspace water damage or a large-loss from sudden storm damage, any water or moisture needs to be cleaned up right away. When you need emergency water removal, we make it our mission to check your home from top to bottom to make sure that all excess water and moisture is eliminated.
Our water damage company will be with you through every part of the process including the crawl space drying, water extraction, water restoration, and many other water removal services that are fitted to your situation. We use all available water mitigation services to give you the best residential or commercial property restoration.
San Clemente Water Damage Cleanup & Water Removal Services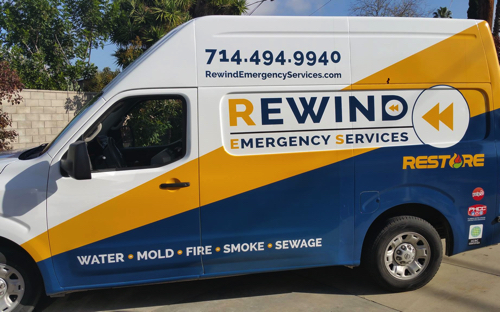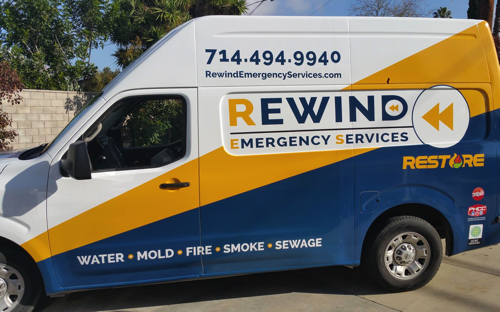 Being a property owner is an amazing feeling – until things go wrong! Property damage comes in many forms: water damage, smoke and fire damage, mold infestation, and even sewage backups can threaten the ease of your daily routine. The good news is that you can always call Rewind Emergency Services. Rewind Emergency Services will handle all of your water damage cleanup throughout San Clemente and the surrounding area. From water damage cleanup and extraction to complete restoration, from any emergency that may arise, whether it be broken or leaky pipes,s ump pump failure, toilet overflow, bathtub overflow, sink overflow, water heater, refrigerator, washing machine, or dishwasher overflow, air conditioner leaks, or hardwood floor water damage – our home water damage restoration specialists in San Clemente CA are highly trained and certified in the latest restoration and remediation techniques and technology. You can be confident that you have placed your most valuable possession in good hands.
Sewage Backup Cleanup in San Clemente CA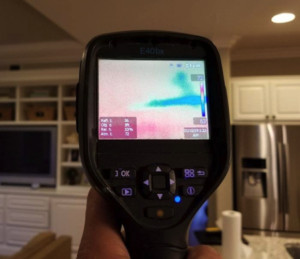 Rewind Emergency Services will handle your sewage cleanup and removal. A sewage leak on your property is not only nasty, but it can also present a serious biological hazard to anyone unfortunate enough to come into contact with it. When dealing with sewage damage, no matter how small, it is always best to call in a professional.
At Rewind Emergency Services, we make safety a priority. Our service technicians have all undergone rigorous safety training in sewage backup cleanup and removal. Under no circumstances should an amateur or laymen attempt to deal with a sewage cleanup effort without the aid of a professional. The risk of illness, further contamination, and improper cleanup are just too high. The service technicians at Rewind Emergency Services have the specialized cleaning agents and equipment that will leave your home or business safe, clean, and sterilized in the aftermath of a sewage damage emergency. Call (714) 494-9940 right away if you need sewage removal.
Crawlspace Water Removal & Cleanup
Often times crawlspace flooding can be worse than flooding in the living space because you may rarely go into your crawlspace, thus you may not even know it's flooded. Thankfully Rewind Emergency Services can handle your crawlspace water cleanup quickly and professionally so you can rest easy. Crawlspace water damage can become a series issue if left for extended periods of time causing structural damage to your foundation. If you need crawlspace water removal, call us as soon as possible!
San Clemente CA Water Restoration Process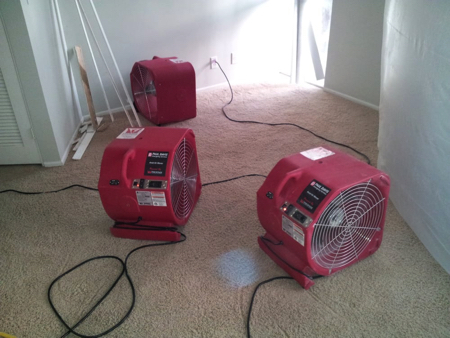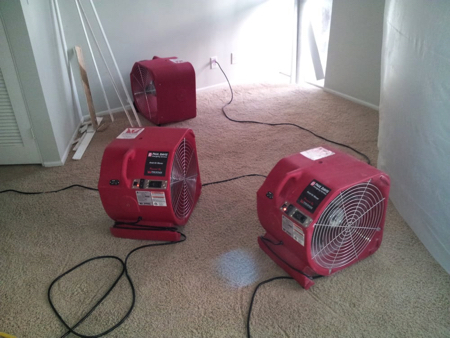 Thousands of gallons of water can run through your home in a matter of minutes, causing extensive damage to flooring, carpets, drywall, and ceilings. Our team will first begin safe and swift removal of all your affected belongings. From here, we begin water removal and water cleanup. Depending on the extent of the water damage, floor coverings and baseboards may need to be removed. Structural drying equipment is then placed as to rapidly remove any remaining water from the building materials.
Property-damaging emergencies can happen at any time. The last thing you'll want to do is wait for business hours to get the help you need. The key to any great water damage restoration is trying to get on-scene as early as possible to halt the progression of damage. That's why Rewind Emergency Services offers special 24-hour emergency service so that you can get the help you need immediately! When you call (714) 494-9940, we will immediately dispatch our emergency flood damage services team to your location in under an hour, guaranteed.
We strive to make the entire water and flood damage cleanup process as seamless and easy as possible for you and will keep you informed every step of the way. Our goal is to restore your San Clemente CA home back to its original condition as soon as possible so you can return to clean and healthy living.
Your San Clemente CA Water Damage Restoration Professionals
We are a water damage company that provides water damage services for residential and commercial water damage victims in San Clemente CA. No job is too big or too small – we've seen it all! Not only have our water damage repair technicians handled every stage of water damage, but they also have experience in detecting and eradicating the lingering moisture. Even a slow, small leak can wreak havoc if it goes untreated.
The thing to remember is this: The earlier you catch the damage and begin the containment, removal, and drying-out processes, the less overall damage there will be. Don't let water damage lower your property value! If you have emergency water damage or flooding of any kind, our professionally trained and certified water cleanup experts will solve the problem. Call (714) 494-9940 at the first sign of water damage.
---
We provide services throughout San Clemente CA, including 92624, 92672, 92673, 92675.