Water Removal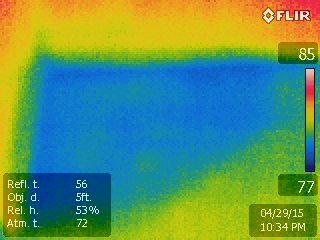 When there's water pouring onto your property, the last thing you want to do is wait for help. Damage from water operates on a predictable timeline, and the longer water is allowed to soak into an area, the more damaging it can be to your property and possessions. Water comes in a number of different forms, but at Rewind Emergency Services we can handle everything from leaking appliances to natural disasters! When you're facing damages, call the experts at Rewind Emergency Services and we will send a member of our restoration team right away. Rewind Emergency Services is your best choice for a fast-response water  restoration team, we offer the fastest, friendliest service in Southern California. We have people on call 24 hours a day, 7 days a week—including evenings and holidays—because water doesn't wait, why should you? Call (714) 494-9940 or email sales@rewindes.com us anytime, whether you're facing an emergency water problem, a leaky pipe, or are considering having work done and want to inquire more.
Our experience in the water restoration industry has taught us that the aftercare of any water situation can be just as important as the initial response. If the water is not contained and dealt with swiftly, then it can seep further into your home or business, causing new and ongoing damage. Water can be absorbed by any porous surface, which doesn't just mean your carpeting and upholstery, but also wood, laminates, plaster, and even certain types of stone. It can weaken a structure by rotting wood, or saturating the plaster of your ceiling until it collapses under the weight. Worse, saturated materials are a prime breeding ground for mold, fungus, and bacteria. Damaging mold, mildew, and other harmful pathogens can take over your property in as little as 72 hours following the initial event of saturation – which means the clock is ticking!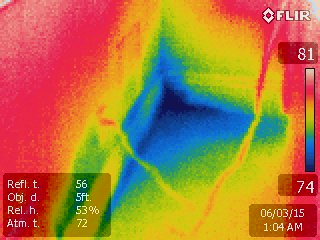 Rewind Emergency Services has been in the water restoration business long enough to know that in many cases, if the damage is treated early and the restoration team on the scene has the proper training and equipment, then the onset of mold can be prevented. We can provide a complete water extraction, which gives your valuable possessions the best possible chance of recovery. If you find damage on your property, or water that is about to damage your property, contact the experts at Rewind Emergency Services. We'll be your first step on the road to complete restoration of your property back to its original state.
Water comes in different forms, and one of the most unpleasant involves contamination by sewage. The Institute of Inspection Cleaning and Restoration Certification (IICRC) classifies sewage-contaminated water as Category 3, or as presenting grossly unsafe conditions. Category 3 water can come in from many different sources, including backed up sewage pipes and outside sources like lakes, streams, and sideways-flowing runoff. Sometimes it is difficult to judge just where the water is coming from. Flooding can be caused by heavy rains, but also by broken outside pipes, a breakdown at a water treatment plant, or sewage treatment facility. Category 3 water presents serious health risks to anyone who comes in contact with it. All of our service technicians are IICRC certified in all of the safety and sanitation measures necessary to remove sewage and other types of contaminated water, sanitize your property, and leave it clean and restored. If you suspect that the water leaking onto your property has been contaminated, call the experts at Rewind Emergency Services right away, and do not attempt to remediate the situation yourself.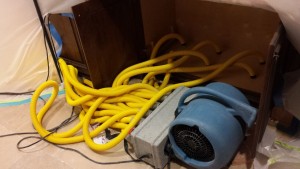 Another primary concern, even when dealing with the relatively clean water that comes with a burst pipe, or flood of that nature, is that any rise in humidity can encourage the growth of mold, fungi, and bacteria. Mold is part of nature's recycling center, important to the process of breaking down organic matter, but it can wreak havoc on your carpeting, upholstery, clothing, and any unsealed surface it comes into contact with. Mold can set up a new colony in very little time, releasing microscopic spores into the closed environment of your building. Once mold has gotten a foothold and released its spores, it is only a matter of time before it spreads – even into areas that were unaffected by the saturation event. Kitchens, bathrooms, basements, and the spaces between walls and under floors are particularly vulnerable to the moisture-craving mold colonies, and they will settle in wherever they can. Once a house has become mold infested, the spores can cause fairly serious health hazards for anyone who spends time inside those walls. Mold has a distinctive musty odor, and can cause allergic reactions as well as serious health problems. If you suspect that mold has invaded your home or business, call the experts at Rewind Emergency Services right away. We are the mold removal experts!
When we receive an alert, we will send in a team right away to assess the scene and begin containment. It is important to contact a water restoration professional because we are trained to handle these scenarios quickly and safely. There can be all sorts of hidden hazards on a scene with severe damage, including electrical hazards from downed power lines or appliances, as well as water-borne pathogens like bacteria, fungi, and chemical runoff. Any time your property is experiencing an influx of water from an unknown source, it is extremely important that you not approach the water if at all possible to avoid it. Contaminated water can contain disease-causing bacteria, parasites, and human waste. We also clean up water caused when a fire has been extinguished. This type of damage presents its own challenges due to being mixed with ash and soot. No matter what type of water emergency you are facing, call Rewind Emergency Services for immediate, experienced assistance.
At Rewind Emergency Services we use only natural, earth-friendly sanitization and deodorization products. Rewind Emergency Services has the tools to determine any safety hazards presented by the water, as well as the means to deal with it safely without risk to ourselves and others. Also, once the water has been removed, and the property has been dried out, we will be able to both sanitize and deodorize the premises. Our experience allows us to formulate an efficient solution for your unique circumstances, which will be carried out using only the latest, most effective processes and technologies. Call the professionals at Rewind Emergency Services, we won't let you down.